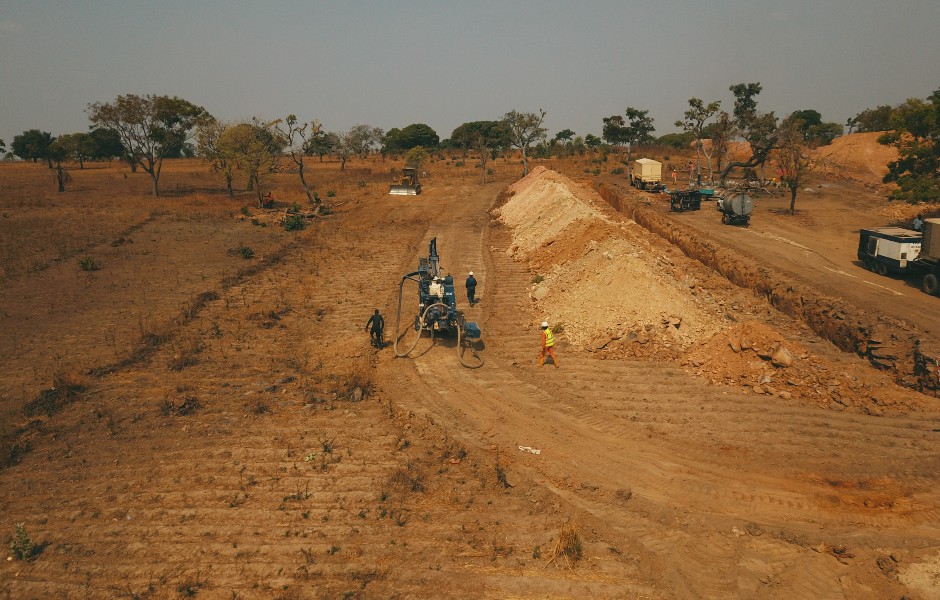 Exploration work under the Targeted/Integrated Mineral Exploration Projects for the Federal Ministry of Mines and Steel Development (A1: Gold And Platinum Group Metals) – NIMEP
Agbaja Iron Ore Plateau, Geological assessment, field mapping, geophysical survey design and implementation
Various projects awarded by the National Geological Survey Agency i.e. Drilling on phosphate in Sokoto, bitumen in Edo and Ondo, Gold and associated minerals along the schist belt.
Management of interpretation of country wide airborne geophysical surveys over all of Nigeria
Supervision and execution of wide Gold exploration programmes with diamond and RC drilling in Zamfara Kaduna, Niger, Osun, Nasarawa, kebbi, Kwara, Abuja, and Kogi.
Overseeing and exploring on various base metals projects (Pb, Zn, Cu) within the Benue through with more than 12,000 of RC and diamond drilling executed and assayed.
Various ongoing and completed geological mapping programs on battery minerals with focus on Lithium pegmatites. Country wide data with mineral occurrence for Lithium, Cobalt, Nickel, Graphite.