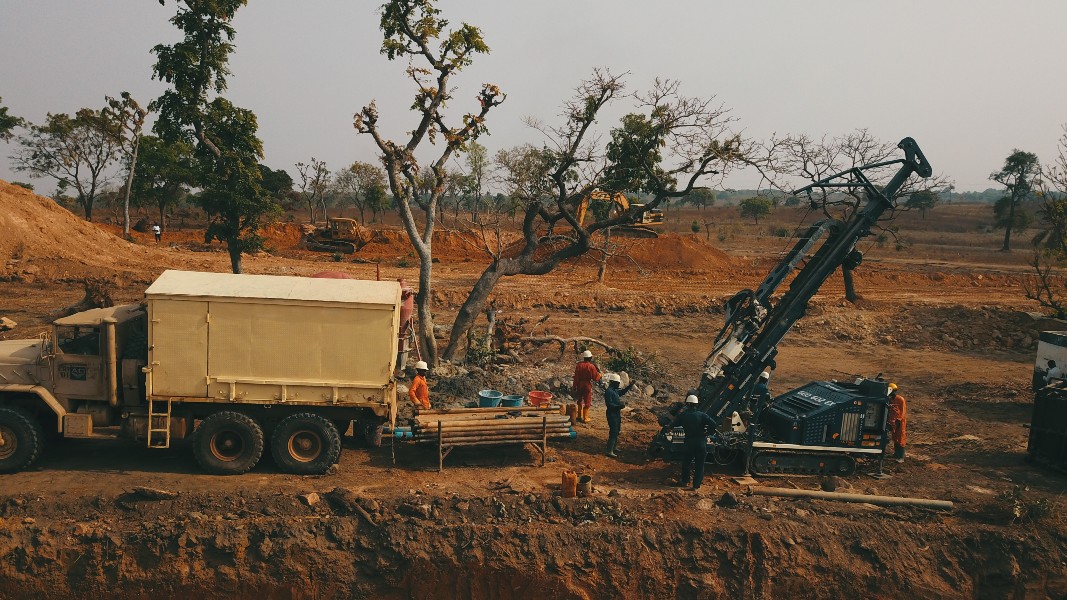 Drilling & Logistics Support
Titan Minerals Limited seeks to deliver modern drilling techniques with Air Core, Diamond or Core Drilling, Reverse Circulation capabilities, drill and blast rigs for the mining industry.
We have recently acquired an air Core/RAB rig that is the first of its kind on Nigerian soil. Air Core/RAB is commonly used in first-pass exploration drill programs and can be used as a tool to increase the confidence on a particular prospect before investing heavily in RC and Diamond Drilling.
Our crew that consists of senior drill managers, geologists, logging geologists, geo-technicians, mechanical technicians, among others, will take care of all aspects of the programme. We also manage operations in remote areas with an access to heavy-duty equipment that ensure efficient operational success. We take care of Laboratories and make sure that core and/or chips get logged, sampled and modelled to perfection. We use our own standard operating procedures, which are based on international best practice.
Often, smaller companies may not have the technical staff in-house to carry out their intended drilling programmes. Our mining company provides you with consultants who have relevant experience with most commodities and mineralization styles and who have managed similar programmes in Nigeria and many other countries. We can design any drilling programme to suit your requirements.
Key Capabilities:
• Multipurpose drill rigs
• Air Core/RAB drilling
• Diamond and RC capability
• Mineral sampling and assay capability
• Skilled core logging teams
• Reflex Camera Down hole survey
• Established logistical support for remote operations anywhere in Nigeria or surrounding countries
• 12 years operational experience in Nigeria
• Large fleet of vehicles and equipment:
• 4wd vehicles
• Dozers
• Excavators and loaders
• Trucks
• Generators
• Support staff
• Deployment of remote camps
• Sample bags, Standard referenced material, geological supplies
• Security and safety
• Communications